By Fatima Asadova, a youth worker, Secretary of International Relations and Programme at the National Youth Council of Azerbaijan (NAYORA)
As the project manager from the Azerbaijani team, I had the opportunity to participate in a 5-day workshop organized by the German partners in Passau. The experience was incredibly enriching, and I learned a lot about different cultures, methods of implementing projects, and new ways of thinking about this part of the youth work.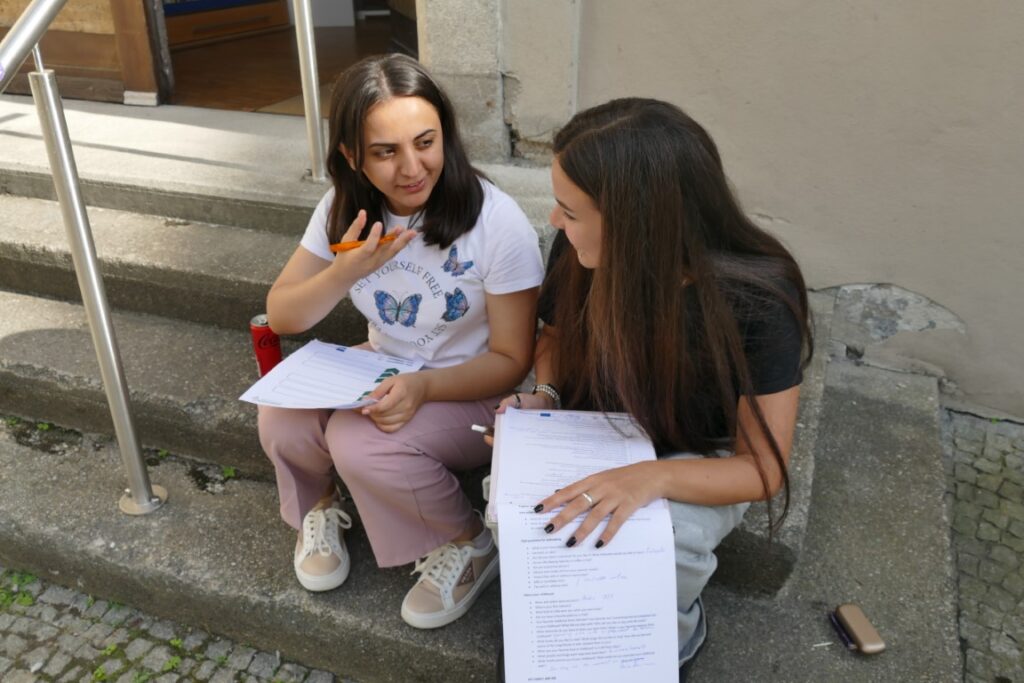 Overall, I think that training sessions were interactive and informative, providing a lot of opportunities for us to learn from each other and collaborate on future steps of the project. As our first offline interaction with one another, we were able to talk about our partnership, what steps were taken so far and what is ahead of us as the German, Azerbaijani and Georgian partners during 2 years of process. Then we were introduced to the main topic – culture of remembrance and its methods such as the "Oral history", "Living library" and "Suitcase of my life" activities.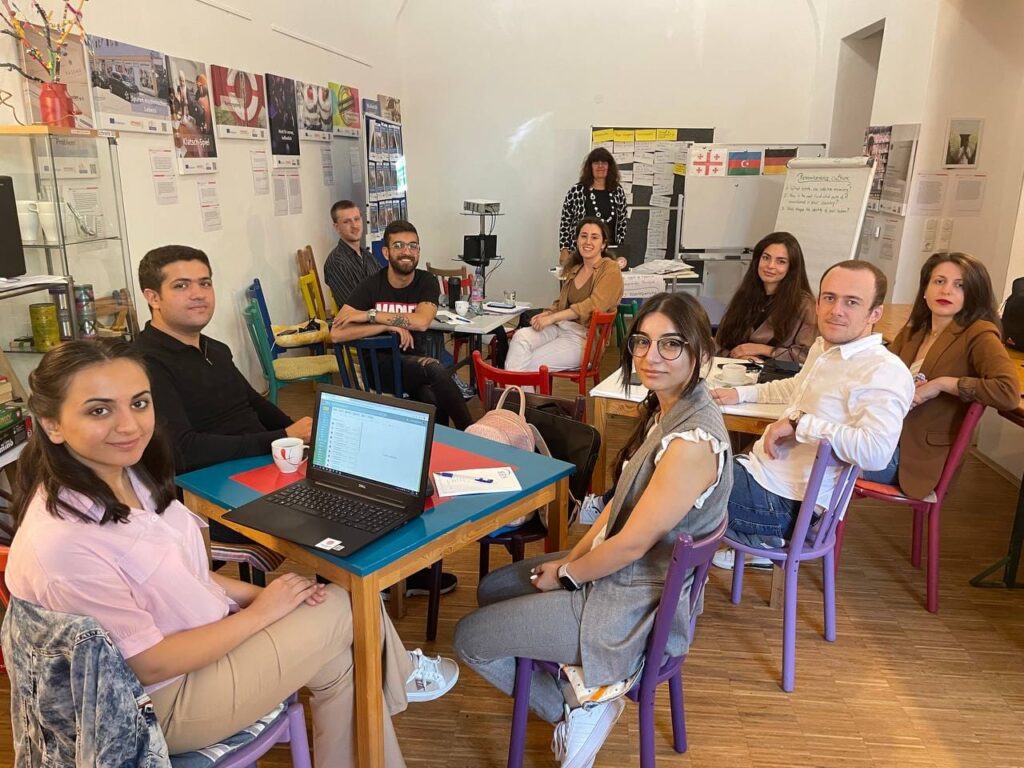 One of the most enjoyable aspects of the workshop was interacting with participants from Germany and Georgia. I also appreciated the opportunity to work in tandem with someone from a different country and share life stories. It was a powerful way to connect with others and to build trust and understanding. It was fascinating to learn about their cultures, perspectives, and experiences. Other than the group activities and training sessions, we had an opportunity to introduce our cultures, meals and traditions to one another. There cultural night each day of the sessions, where we got familiar with the national dishes of Germany and Georgia and also introduced our national meals, sweets, souvenirs and dances.
The workshops taught me a lot about different methods of implementing projects on cultural remembrance, especially with the "Oral history", "Living library" and "Suitcase of my life" activities. These methods were new concepts to me, and it was interesting to see how they could be used to engage young people in peace processes. The "Suitcase of my life" method was particularly engaging, as it allowed participants to express themselves creatively and to share their personal stories in a unique way.
One aspect of the event that was surprising for me was the emotional impact of the "Living Library" method. The stories that were shared about the conflicts in our countries were heart-wrenching, and it was difficult to hear the pain and suffering that others had gone through. However, it was also a powerful reminder of the importance of working together to promote peace and understanding.
Finally, this experience will undoubtedly have a positive impact on my future initiatives. I have gained new knowledge and skills that I can apply to my work in youth engagement and project management. The connections and relationships that I formed with other participants will also be invaluable in the future, as we continue to collaborate and share our experiences. I look forward to implementing the methods I learned and to continuing to learn from my peers in other countries.